Wendy Giuffre is a Human Resource Professional with 25 years generalist experience. She has practiced in all aspects of HR with a vast breadth of experience starting from solid training at a major oil company to consulting work with many small to mid-size businesses crossing various industry sectors. She has practical hands-on experience clients can benefit from.
Wendy's career includes 16 years working for a major Oil and Gas company and consulting as an independent in all areas of HR and group benefits for 9 years. She consults predominantly to companies of sizes from two to 250 employees. Business sectors vary – O&G, High Tech, Non-profit, Mechanical, Engineering, Small Enterprise, Insurance, Retail, Plumbing, Environmental, Hospitality, and others.
As a generalist, she has touched all areas of HR with a specific interest and expertise in Employee Relations, HR Infrastructure, Management Advisory, Group Benefits, Employee Ombudsman, Organizational Strategy and Structure.
Wendy is a grass roots HR practitioner and believes in the simplifying process and brings back the human in Human Resources. She manages to gain trust and respect from both staff and management to allow for HR processes to happen.
Professional Credentials
NYU – Graduate Program – Organizational and Executive Coaching
Certified Employee Benefit Specialist 2011
Group Benefits Associate – 2008
Professional mediation training
Various HR/Pension/Benefits conferences
Practitioner of Change – Shell Canada Limited
University of Calgary – BSC Psychology – 1987
Volunteer
Rotarian Member
Past President of the Board of Directors for the Calgary Boy's ChoirRotarian Member
Past Board Member of, and current Volunteer for, Peer Support Services for Abused Women
Numerous Volunteer positions throughout the school system and community
(e.g., Blockwatch President, Secretary Parent Council, Coordinator of major school fundraisers, etc.)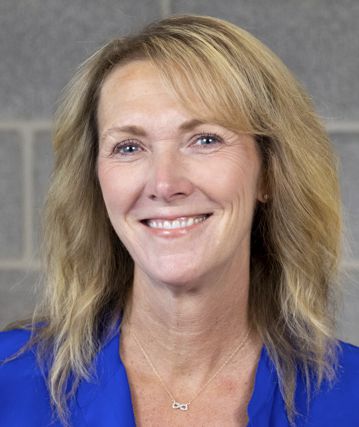 Marilynn Balfour has extensive experience in leadership and consulting roles. She has held senior positions in management consulting firms where she has partnered with business leaders, HR professionals and employees in the areas of: transformational change management, organizational effectiveness, leadership development, performance management, conflict/complaint investigation and resolution, employee attraction and retention and workforce downsizing, restructuring and reorganization.
Marilynn's leadership roles have been focused in small to mid-sized companies and have given her the opportunity to spearhead, collaborate on and lead key change initiatives designed to define and operationalize new business structures and practices. Critical assessment, effective communication and employee engagement have been key components in driving the success of these adaptive change processes.
Over the course of her career, Marilynn has coached, mentored and consulted with a broad spectrum of professionals. She truly wants to make a difference in the work she does and has been successful in empowering and engaging people and organizations to move forward with change.
She is perceptive, proactive and results oriented, known for her great sense of humor and her ability to "zero in" and get to the heart of issues.
Education
BA Psychology, University of Calgary
MBTI Certification
Harassment Investigation, Levels 1 & 2, Hill Advisory
Numerous leadership development and coaching programs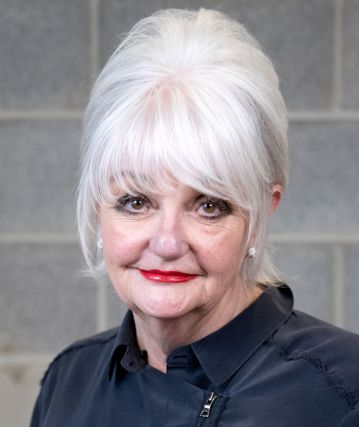 Ashley Kieboom is a Human Resources Professional with ten years of generalist experience. She has worked with numerous businesses in Calgary, plus several national and international companies in many industries, including oil and gas, technology, healthcare, construction, and non-profit, among others.
Ashley loves working with managers and business owners to help their businesses implement and improve their people processes. Ashley believes HR philosophies and policies should be simple and easy to follow, while of course remaining compliant. She practices a hands-on, communication-based approach and believes in upfront transparency with employees.
Ashley keeps up to date on current HR legislation and trends, ensuring her clients get the latest, up to date advice on the people side of their business. Ashley acts as a strategic partner to management; guiding companies in all HR related areas, including employee relations, HR infrastructure, policy development, employee attraction & retention, performance management and recruiting. With a solid background in payroll and benefits, Ashley has hands on experience dealing with all aspects of the people side of non-profit and small to midsize business.
Ashley works with clients onsite or remotely, and strives to provide them with the expert and timely support they need so their employees want to come to work for them.
Education
University of Calgary – HR Management (various courses)
University of Calgary – BA Sociology, 2009
Various workshops & industry training
Volunteer
Regular Volunteer at various events for organizations such as Rotary & Mustard Seed
Sat on the Board of a Calgary based women's business organization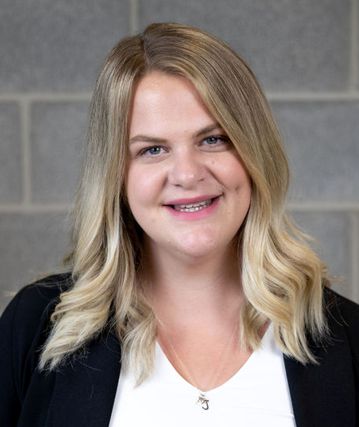 Peter has been in the business world for most of his life... working with people and identifying their skill set to contribute to the success of the individual and corporate entity they will work within.
Human resources are the key to a company's successes. Identifying company's needs and corporate culture enables Peter to place the right individuals with the engaging personality and skill set to fit corporate needs. Peter's experience and gift is working with people to solve problems. He is most comfortable face-to-face using a very pragmatic approach.
Starting at age 7 Peter worked at the Stampede, retail sales for department stores in High School and running his own light construction and hauling business while attending post secondary school, an entrepreneur and people person at heart!.
For 14 years Peter worked for an international shipping company, working his way up to Vice President. Peter was the face of the company in charge of supply chain management, training and developing sales staff, shippers and receivers. He spent time after that on the west coast working for the government while owning 2 successful appliance stores.
Volunteer
Rotary Club – Downtown
Board of Directors for the Calgary Boy's Choir
Mustard Seed
Numerous Volunteer positions coaching baseball and soccer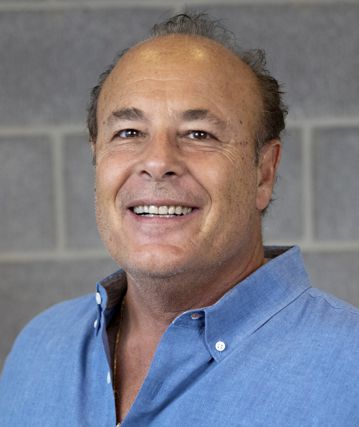 Kerrie Souster has enjoyed being a Human Resources (HR) Professional in the provinces of Alberta and British Columbia. Kerrie has a BComm, HR major, from the University of Alberta, is a Chartered Professional Human Resources (CPHR) and is in the final stage of attaining her CPCC as a certified co-active coach and an ACC from the International coaching Federation. Kerrie is currently an HR consultant in Edmonton, Alberta and surrounding areas.
Kerrie's full-cycle HR expertise spans recruitment & selection, employee attraction & retention, hiring & onboarding, training & development, performance management and executive leadership coaching.
Kerrie's passion and drive to achieve excellence in the field of HR began when she left her first career as a Soloist with the Royal Winnipeg Ballet and began researching a new career. She found that many people in the workforce are unfulfilled by their vocations, placed incorrectly in job roles, forget how to intentionally align their work with their own values and are longing for more work-life balance. These workplace deficiencies inspired her to pursue new ways to help people make a difference in their lives and workplaces.
Kerrie has worked with many clients spanning public, nonprofit and private sectors, in engineering, healthcare, post-secondary education, marketing, safety, accounting, industrial distribution, law firms, inside and outside sales, to name a few and loves the challenge of crossing over her skill set to many new industries.
Education
BComm, Human Resources – University of Alberta
CHRP – in good standing
CPCC & ACC – final stages
Mediation training
HR related courses, conferences and seminars - ongoing
Certified in First Aid
Volunteer Amateur Soccer and Basketball Coach in Sherwood Park, Alberta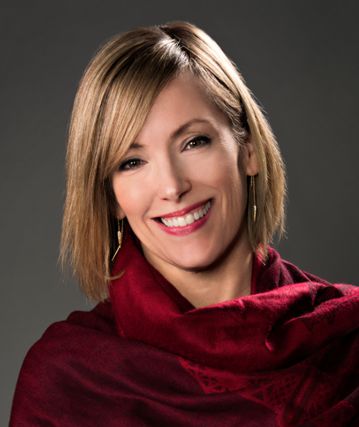 Rachel MacGillivray graduated from the University of Calgary in 1998 with a BA in Sociology, concentrating in Groups and Organizations.
With over 15 years of progressively responsible experience in Human Resources, Rachel has worked in both the public and private sectors in grocery retail, manufacturing and national sport/not for profit organizations.
Areas of specialization have included recruitment and selection, on-boarding, performance management and employee relations.
Open and honest communication, coupled with adaptability, have made Rachel a valued contributor to her workplaces. Her relaxed and confident approach to Human Resources instils comfort and trust in her clients, and her sense of humour never hurts. She is passionate about her work and feels strongly that a healthy and happy workplace is the responsibility of everyone working in it, and that looking forward to Monday is possible!
Volunteer
School Council
Youth Soccer Coach
Junior Achievement of Southern Alberta
Library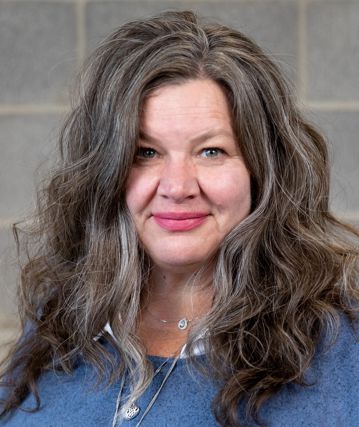 Bree Giuffre has worked for Wendy Ellen Inc. since her graduate year of high school and continues to assist the company as she completes her post secondary education. Bree has honed her HR administrative skills and puts the final touches on our product. She is the back-bone of the back office and uses her creativity to create innovative solutions to client needs.
She is also an integral back-up to payroll services and benefits administrative facets of Wendy Ellen Inc.
Education
Mount Royal University – BA of Psychology
Volunteer
Mustard Seed
Dance Instructor
Sara Marshall is a recent graduate of the Haskayne School of Business' Undergraduate Commerce program with a concentration in Marketing. Sara joined Wendy Ellen Inc. in May of 2016 assisting with marketing and various HR projects. Continuing her work following her graduation Sara will be looking to expand her HR skills both administrative and practical. Sara's marketing background works well for clients' messaging both internally in employee communications and externally for attraction purposes.
Education
University of Calgary – BComm. with a Marketing Major
Volunteer
Women in Business- Haskayne School of Business
Haskayne Peer Mentor
Dance Instructor