Wendy is a Human Resources Professional (CPHR, SHRM-SCP) with over 30 years generalist experience and President and Principal Consultant for Wendy Ellen Inc. Wendy formalized her firm in 2005 and has been growing since. Her firm works with all industries based in and around Western Canada and US affiliates.
Wendy has practiced in all aspects of HR with a vast breadth of experience starting from solid training at a major oil company to consulting work with many small to mid-size businesses crossing various industry sectors. She has practical hands-on experience clients can benefit from.
Wendy's career includes 16 years working for a major O&G company to consulting as an independent in all areas of HR and group benefits to date. She consults predominantly to companies of sizes from two to 250 employees. Business sectors vary - O&G, High Tech, Non-profit, Mechanical, Engineering, Construction, Small Enterprise, Insurance, Retail, Plumbing, Environmental, Hospitality, and others.
As a generalist, she has touched all areas of HR with a specific interest and expertise in Employee Relations, HR Infrastructure, Management Advisory, Group Benefits, Employee Ombudsman, Organizational Strategy and Structure and Career Transition. Wendy is a grass roots HR practitioner and believes in simplified process and brings back the human in Human Resources. She manages to gain trust and respect from both staff and management to allow for HR processes to happen.
Education
Queen's University, Smith School of Business Executive MBA – enrolled
Senior Certified Professional HR (SHRM-SCP) &ndash 2020
Chartered Professional in Human Resources (CPHR) &ndash 2020
NYU &ndash Graduate Program &ndash Organizational and Executive Coaching &ndash 2014
Certified Employee Benefit Specialist 2011
Professional mediation training
Various HR/Pension/Benefits conferences
Practitioner of Change &ndash Shell Canada Limited
University of Calgary &ndash BSC Psychology – 1987
Volunteer
Board of Directors, Rotary Club of Calgary at Stampede Park
Director/Executive Committee Better Business Bureau of Calgary
President, Calgary Executive Association
Past President of the Board of Directors for the Calgary Boys' Choir
Past Board Member of, and current Volunteer for, Peer Support Services for Abused Women
Numerous Volunteer positions throughout the school system and community (e.g., Blockwatch President, Secretary Parent Council, Coordinator of major school fundraisers, etc.)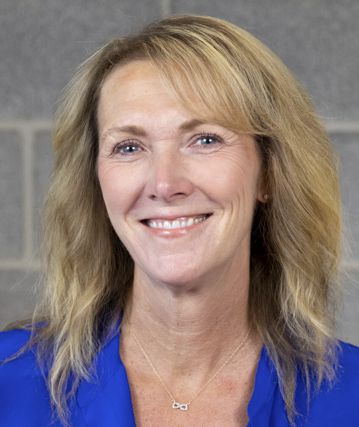 Marilynn has extensive experience in leadership and consulting roles. She has held senior positions in management consulting firms where she has partnered with business leaders, HR professionals and employees in the areas of: transformational change management, organizational effectiveness, leadership development, performance management, conflict/complaint investigation and resolution, employee attraction and retention and workforce downsizing, restructuring and reorganization.
Marilynn's leadership roles have been focused in small to mid-sized companies and have given her the opportunity to spearhead, collaborate on and lead key change initiatives designed to define and operationalize new business structures and practices. Critical assessment, effective communication and employee engagement have been key components in driving the success of these adaptive change processes.
Over the course of her career, Marilynn has coached, mentored and consulted with a broad spectrum of professionals. She truly wants to make a difference in the work she does and has been successful in empowering and engaging people and organizations to move forward with change.
She is perceptive, proactive and results oriented, known for her great sense of humor and her ability to "zero in" and get to the heart of issues.
Education
BA Psychology, University of Calgary
MBTI Certification
Harassment Investigation, Levels 1 & 2, Hill Advisory
Numerous leadership development and coaching programs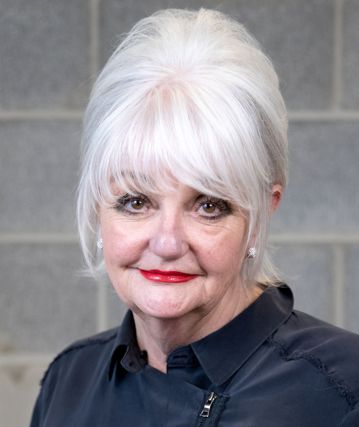 Ashley is a Human Resources Professional with ten years of generalist experience. She has worked with numerous businesses in Calgary, plus several national and international companies in many industries, including oil and gas, technology, healthcare, construction, and non-profit, among others.
Ashley loves working with managers and business owners to help their businesses implement and improve their people processes. Ashley believes HR philosophies and policies should be simple and easy to follow, while of course remaining compliant. She practices a hands-on, communication-based approach and believes in upfront transparency with employees.
Ashley keeps up to date on current HR legislation and trends, ensuring her clients get the latest, up to date advice on the people side of their business. Ashley acts as a strategic partner to management; guiding companies in all HR related areas, including employee relations, HR infrastructure, policy development, employee attraction & retention, performance management and recruiting. With a solid background in payroll and benefits, Ashley has hands on experience dealing with all aspects of the people side of non-profit and small to midsize business.
Ashley works with clients onsite or remotely and strives to provide them with the expert and timely support they need so their employees want to come to work for them.
Education
University of Calgary – HR Management (various courses)
University of Calgary – BA Sociology, 2009
Various workshops & industry training
Volunteer
Regular Volunteer at various events for organizations such as Rotary & Mustard Seed
Sat on the Board of a Calgary based women's business organization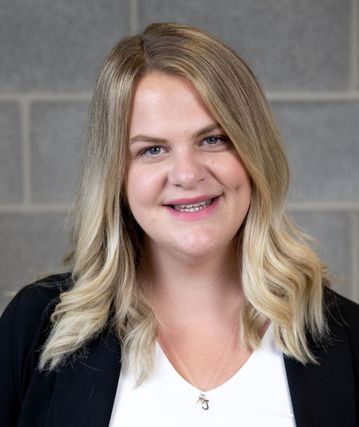 Peter has been in the business world for most of his life...working with people and identifying their skill set to contribute to the success of the individual and corporate entity they will work within.
Human resources are the key to a company's successes. Identifying company's needs and corporate culture enables Peter to place the right individuals with the engaging personality and skill set to fit corporate needs. Peter's experience and gift is working with people to solve problems. He is most comfortable face-to-face using a very pragmatic approach.
Peter has onsite experience at the senior level as an HR practitioner and can very quickly assimilate into an organization gaining the trust of leadership and staff.
Starting at age 7 Peter worked at the Stampede, retail sales for department stores in High School and running his own light construction and hauling business while attending post-secondary school; an entrepreneur and people person at heart!
For 18 years Peter worked for an international shipping company, working his way up to Vice President. Peter was the face of the company in charge of supply chain management, training and developing sales staff, shippers and receivers. He spent time after that on the west coast working for the government while owning 2 successful appliance stores.
Volunteer
Rotary Club – Downtown
Board of Directors for the Calgary Boys' Choir
Mustard Seed
Numerous Volunteer positions coaching baseball and soccer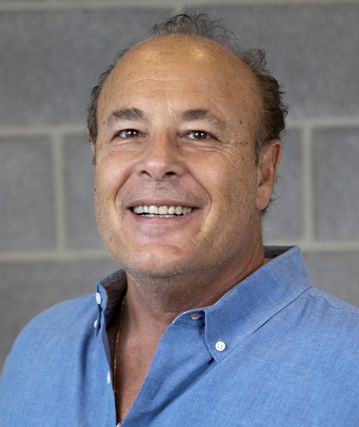 Rachel graduated from the University of Calgary in 1998 with a BA in Sociology, concentrating in Groups and Organizations.
With over 15 years of progressively responsible experience in Human Resources, Rachel has worked in the public and private sectors in grocery retail, manufacturing and national sport/not for profit organizations.
Areas of specialization have included recruitment and selection, on-boarding, performance management and employee relations. Open and honest communication, coupled with adaptability, have made Rachel a valued contributor to her workplaces. Her relaxed and confident approach to Human Resources instills comfort and trust in her clients, and her sense of humour never hurts. She is passionate about her work and feels strongly that a healthy and happy workplace is the responsibility of everyone working in it, and that looking forward to Monday is possible!
Education
University of Calgary – BA Sociology – 1998
Volunteer
School Council
Youth Soccer Coach
Junior Achievement of Southern Alberta
Library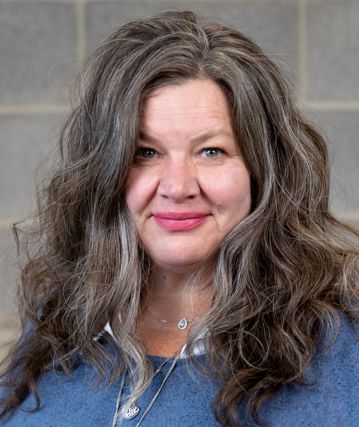 Bree has worked for Wendy Ellen Inc. since her graduate year of high school, through university and now 5 years as a full-time member of the team. Bree's technical ability around payroll, policy and benefit administration is the backbone to our HR administration group. Bree uses her attention to detail and design skills to put the final touches on our product. She uses her creativity to create innovative solutions to address our client needs and her soft, empathetic approach to relate to employee situations.
Education
Mount Royal University – BA of Psychology – 2018
Volunteer
The Rotary Club of Calgary at Stampede Park
Mustard Seed
Dance Instructor
After graduating from the University of Calgary with a Bachelor of Arts in Psychology, Lauren has spent the past 5 years honing her skill set as an HR generalist. She has experience working with small to midsize companies in Calgary in both the Technology and Oil & Gas industries.
Lauren has a passion for people and believes that strong communication is the foundation for any successful HR strategy. By acting as a strategic partner for management, Lauren's main goal is to help create an environment in which employees feel welcomed, supported and empowered through effective HR processes so they are excited to come to work everyday. With her strong background in payroll, benefits, full-cycle recruiting and employee relations she is able to help her clients find the most well rounded and effective HR solutions for their business needs.
Education
University of Calgary - BA Psychology 2015
Various workshops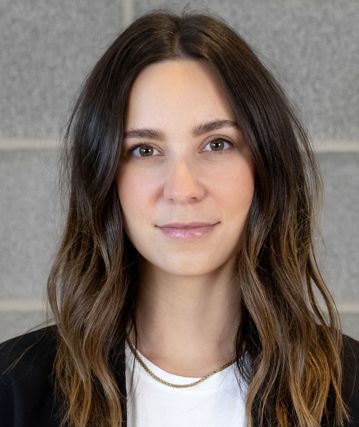 Bonnie is a Human Resources Professional with seven years of experience, the last five in a HR Director level role. She worked for six years in the investment industry before making the switch to Human Resources in 2013.
Bonnie loves working with leadership to create and implement a culture of performance excellence. Her philosophy on the role of HR is to be the bridge between leadership and employees. Her focus is on creating success through performance management, culture and positive employee relations.
Bonnie is a strategic partner to leadership with the experience and ability to guide, coach and lead companies in all areas of HR including compensation, performance management, training and development, employee retention. She can get buy-in from all levels of an organization with her openness and communication skills. Bonnie partnered with SAIT in her last role to create a leadership development and future leader development program that combined mentorship, courses and speakers.
Bonnie works with clients both remotely and on-site with a focus on the Edmonton and Red Deer area. She is passionate about people and creating a culture that allows management to lead and employees to thrive.
Education
NAIT Edmonton – Diploma Human Resources
Mar-Tech College – Diploma Marketing
Various workshops & industry training
Volunteer
100 Women Who Care – Red Deer
Creator of an annual feminine hygiene product drive for the Women's Shelter in Red Deer
Red Deer School of Business – Seminar on Job Seeking and Recruitment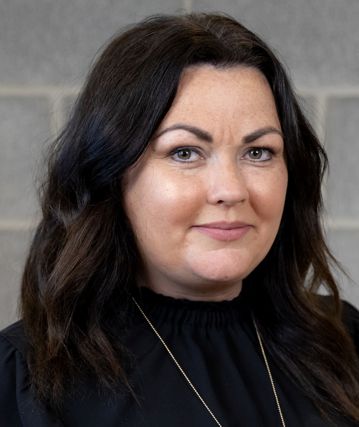 Patti is an experienced and strategic Human Resource Professional (B.A., CPHR, SHRM-SCP, RPR) with over 30 years generalist experience in a variety of industries including retail, mining and industrial, high tech, warehousing and distribution, and oil and gas in both Canada and the United States.
Patti has built her career as a trusted partner, HR advisor and coach. Patti has a wealth of experience in all aspects of HR gained from hard work and a personal drive towards over achievement. She started her career in 1992 in an entry level, hands on, foundational HR role and worked her way up to an Executive Director level at a Global Fortune 500 company. Patti is very operationally minded and her natural leadership style, strategic mindset, ability to assimilate information quickly help her to understand your needs and translate them into a strategy while meeting business objectives.
As a generalist, Patti has touched all areas of HR with a specific interest and expertise in Employee Relations, Conflict Mediation, Employment Law, Organizational Efficiencies, Safety Programs, Total Compensation, Employee Rewards and Recognition and Recruitment. Patti believes strongly that honest, straight forward communication is key to achieving business results in addition to ensuring that organizations establish ways to recognize and reward employees for the skills, uniqueness and expertise that they bring to work each day.
Patti has a unique way of mixing the "tried and true" with creative new ideas in order to find solutions that work in each business and situation that she is involved with. She very effectively adapts her wide breadth of experience to successfully work in a variety of environments from the field site to the operations center, to the corporate office to the boardroom. Patti's informal approach, integrity, and passion to make a positive impact empowers her to partner with each client to achieve their desired outcomes in a trusting, collaborative and effective manner.
Education
Alternative Dispute Resolution Institute of Alberta (ADRIA) – Certificate in Separation and Divorce Mediation – 2020
Mount Royal University – Certificate in Conflict Resolution – 2019
Senior Certified Professional HR (SHRM-SCP) – 2019
Institute For Applied Management and Law – Certificate in Workplace Investigations – 2019
Institute for Professional Management – Registered Professional Recruiter – 2012
Chartered Professional in Human Resources (CPHR) – 1998
Various HR/Pension/Benefits/Legal conferences
Weatherford Executive Development – 2011
General Dynamics Integral Coaching Certificate – 2006
University of Calgary – Human Resources Development Certificate Program – 1998
DNV – Modern Safety Management – 1997
University of Calgary – Bachelor of Arts in Communication Studies – 1992 (minor Psychology)
Volunteer
Volunteer Mediator – CCMS
Various Positions with Cochrane Minor Hockey and Baseball Teams since 2003
Numerous Volunteer positions throughout the school system and community (e.g., School Council/Boards, Involvement in school / hockey tournament fundraisers, etc.)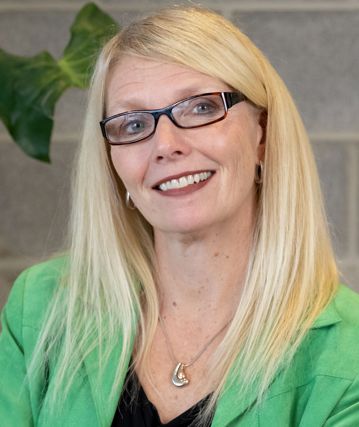 Julia's experience in HR comes from many years as an administrator and manager in small to medium size firms. Through her different roles, Julia has had experience in various aspects of HR and continues to hone her HR skills as part of the Wendy Ellen Inc team.
Julia finds passion in organizing and looking for efficiency in all aspects of her work. She is a reliable, knowledgeable and a highly competent individual who makes it her daily goal to create an inclusive work environment for all employees. She strives to make all individuals within a company feel valued, heard and supported with the right HR resources.
Education
Athabasca University – HR Management (various courses)
Athabasca University – Management Foundations Certificate – 2020
Alberta Association for Safety Partnerships – Internal Auditor Certification – 2015
Alberta Association for Safety Partnerships – Health & Safety Auditor Training – 2013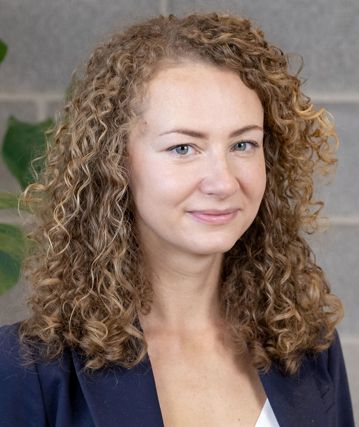 Jim, CPHR, is a senior management consultant in Calgary. His practice focuses on four core value areas: Planning, Engagement, Human Resources, and Museums and Culture. Strategic and business planning are essential elements in an organization's success and Jim brings a unique and comprehensive set of skills to his clients. He has 30+ years of experience as a manager and HR practitioner and has worked extensively with boards, leadership teams, technical specialists and front-line workers in corporate, non-profit, cultural and public sector organizations. His planning processes are thorough, efficient and enjoyable and his change management mindset helps my clients ensure practical and effective implementation.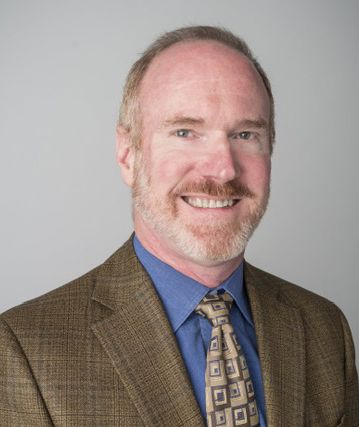 Merlin is a safety professional with over twenty years' experience. He has practiced in several aspects of health and safety with extensive experience in municipal, emergency services and educational sectors.
Merlin's vast experience includes development and implementation of safety programs, safety training, emergency preparedness development and investigation of incidents and root cause analysis. Having spent over half of his career attending to hazards in an emergency responder role, he has seen the negative outcomes of when "things go wrong".
An organizational safety program should not be just a required task that has been legislated to employers and workers. Rather a program that recognizes hazards within the workplace and works collaboratively with all involved to develop the required skills attitudes and behaviours to ensure the highest level of safety that is seen as a culture and not just a program.
Merlin's extensive knowledge of legislation and practical workplace experience will assist organizations and employers in the review and audit of current safety programs. His practical approach to safety allows for easy transition for organizations on their journey towards a safety culture.
Education
Occupational Health and Safety – University of Alberta
B.A. Bus: Emergency Services (Honours) – Lakeland College
B.A Fire Safety Studies – Justice Institute of British Columbia
Designations and Honours
Canadian Registered Safety Professional – Board of Canadian Registered Safety Professionals
Fire Services Exemplary Service Medal (30 years) – Governor General of Canada
Alberta Emergency Services Medal – Province of Alberta Municipal Affairs